Thermal manikin test
Thermal manikin is a biophysical test method gradually developed since the1940s, which can be used as an instrument to simulate the heat and humidity exchange between human body and environment. It keeps similar size as average adult, and contains the following anatomical segments: hooks, chest, back, abdomen, hips, arms, hands, lower limb and foot etc.
Meanwhile every part can be heated from inside, internal surface and external surface. Thermal manikin is widely used for testing in the field of clothing, occupational health, environment, fire protection, petroleum, traffic safety, aerospace, and construction and so on.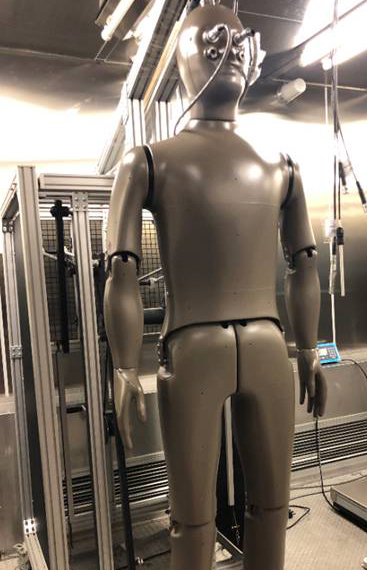 Test institute: Soochow University
Thermal manikin tests of Y-warm cold proof clothing and goose down jacket were conducted by Soochow University Modern Silk National Engineering Laboratory.
Soochow University is a national key institute listed in the Project 211, a first-class member in the "2011 Program" and a top comprehensive university in Jiangsu Province. Textile related majors are national key
disciplines.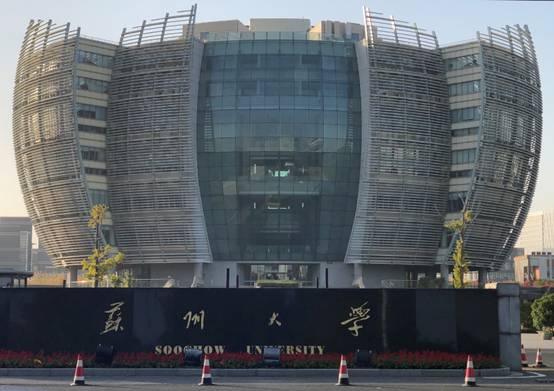 Introduction about laboratory
Soochow university artificial climate simulation and testing laboratory is equipped with artificial climate laboratory of Japan EPES and NEWTON thermal manikin of US northwestern testing technology corporation.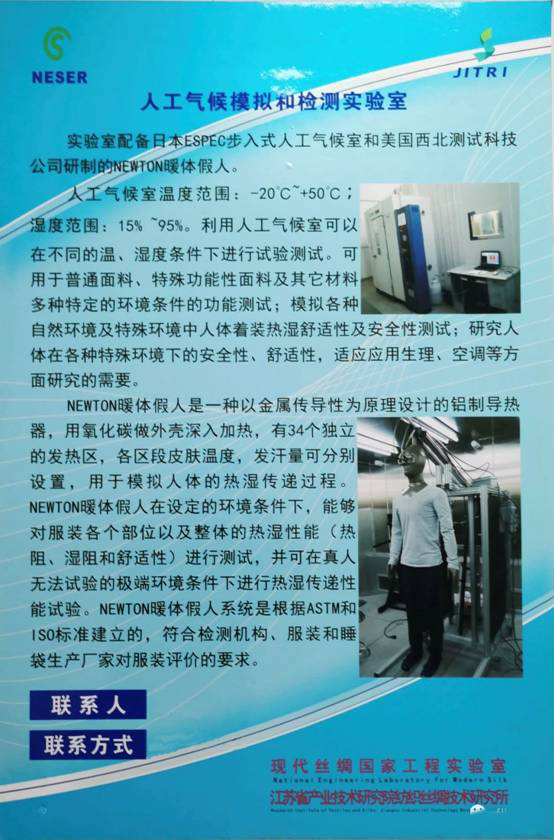 Introduction of artificial climate simulation laboratory and thermal manikin test
Thermal manikin test
Clothing wearing comfortability-Thermal manikin test, is to simulate human body clothing wearing, clothing structure, comprehensive factors of material performance, combined with the artificial climate laboratory setting temperature, humidity and wind speed test reference data of the simulation environment.
Step one
Test engineer sets temperature and relative humidity according to experimental requirements, and automatically starts equipment our hours in advance, so that the artificial climate laboratory is in a constant temperature and humidity condition.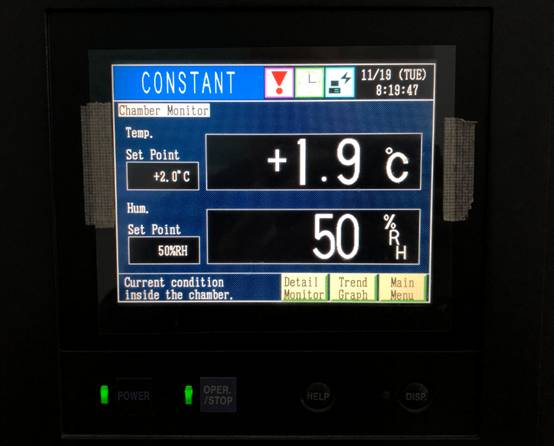 Step two
Put on inside clothing, gloves and socks provided by the laboratory to thermal manikin.
Step three
Put on shoes and shirt provided by the laboratory to thermal manikin.
Step four
Stabilization of control sample
After put on inside clothing, gloves, socks, shirt and shoes, thermal manikin need around 2 hours to get stable temperature and relative humidity.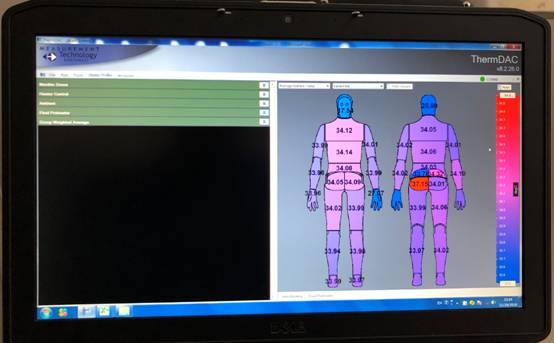 Step five
Wind speed setting
According to thermal manikin test standard-ISO15831-2004, wind speed is 0.4 m/s. However, in real life wind speed has huge influence on clothing thermal resistance, when wind speed increases by 1 m/s temperature drops by 2-3 centigrade. In order to simulate dress condition in real life wind speed was set at 3.2 m/s.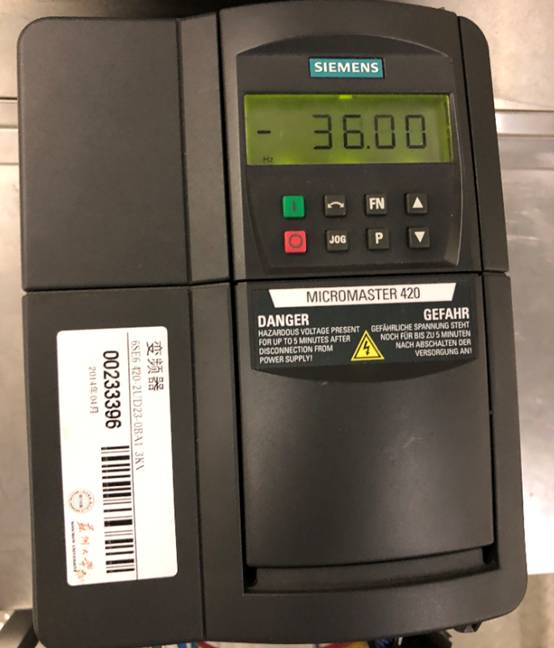 Step six
Control sample test
Control sample test-Test thermal resistance of thermal manikin wearing inside clothing, gloves, socks, shirt and shoes.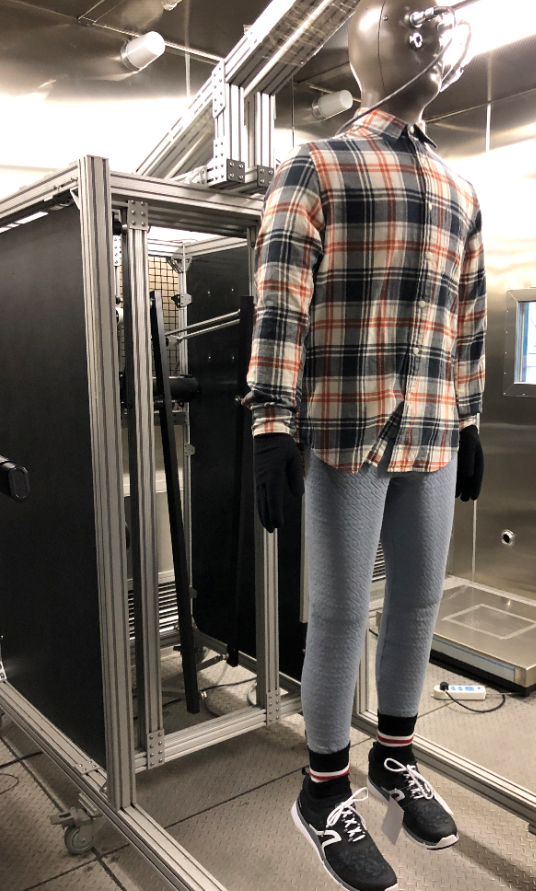 Test process graphs
Each sample test takes 35 minutes, with a mean of no less than 20 minutes of stable data. The graph is for better understanding test process.

Graph of 4 mins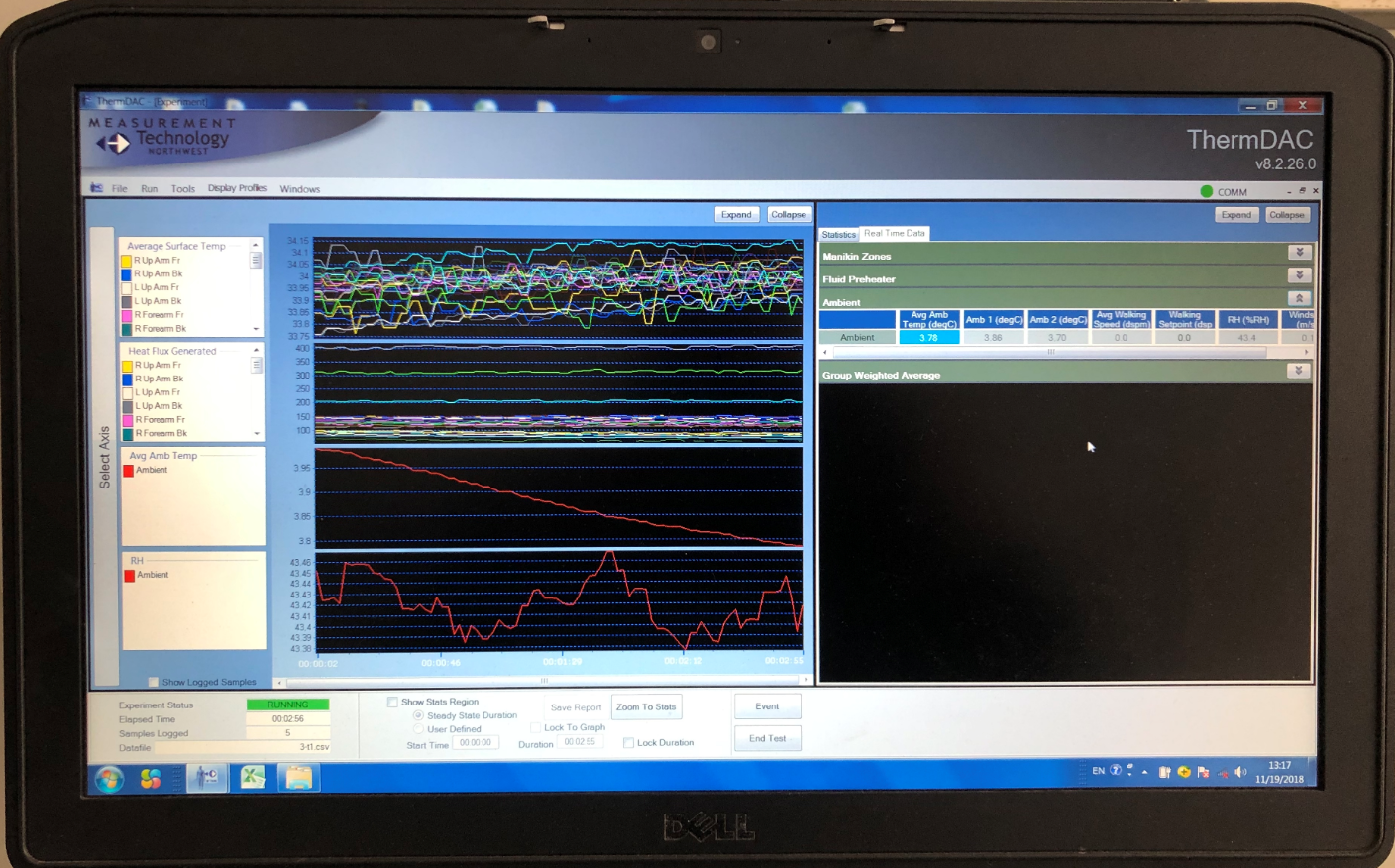 Graph of 15 mins 30 secs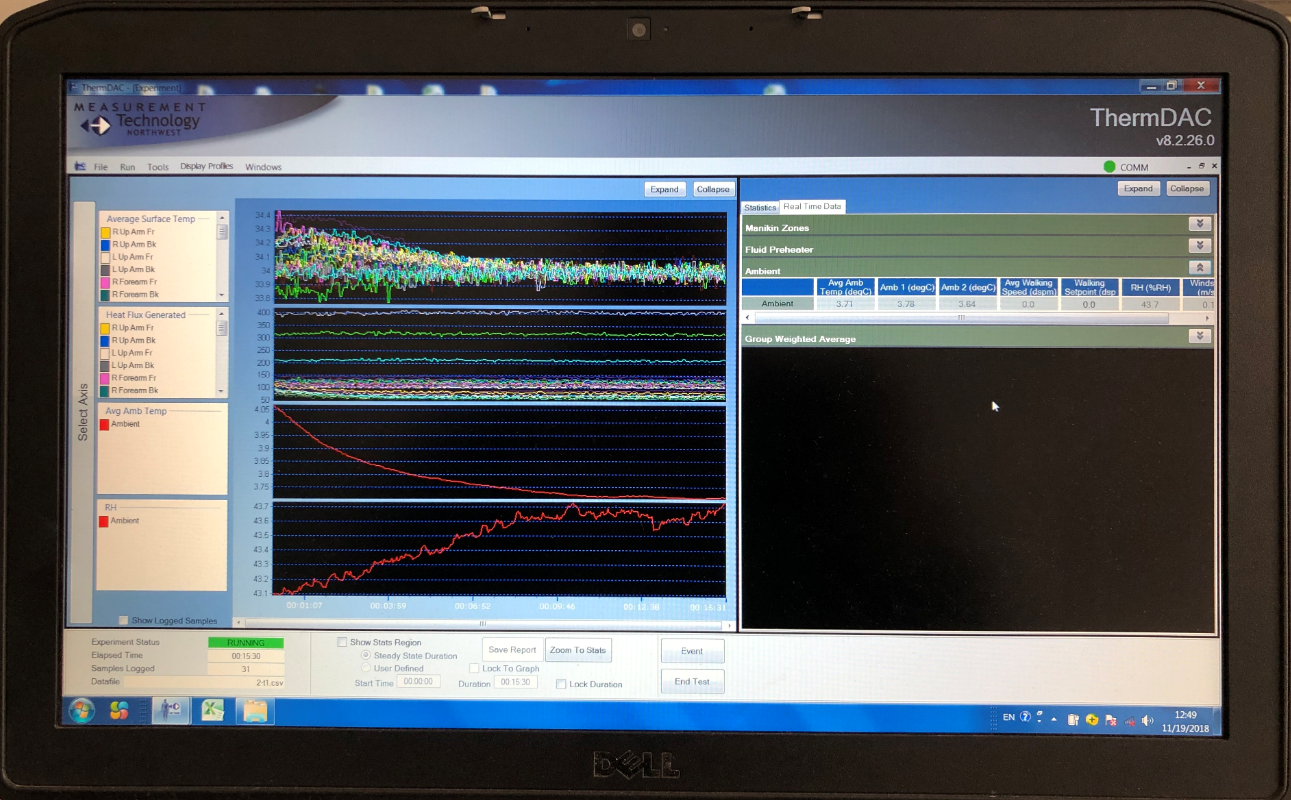 Graph of 25 mins 16 secs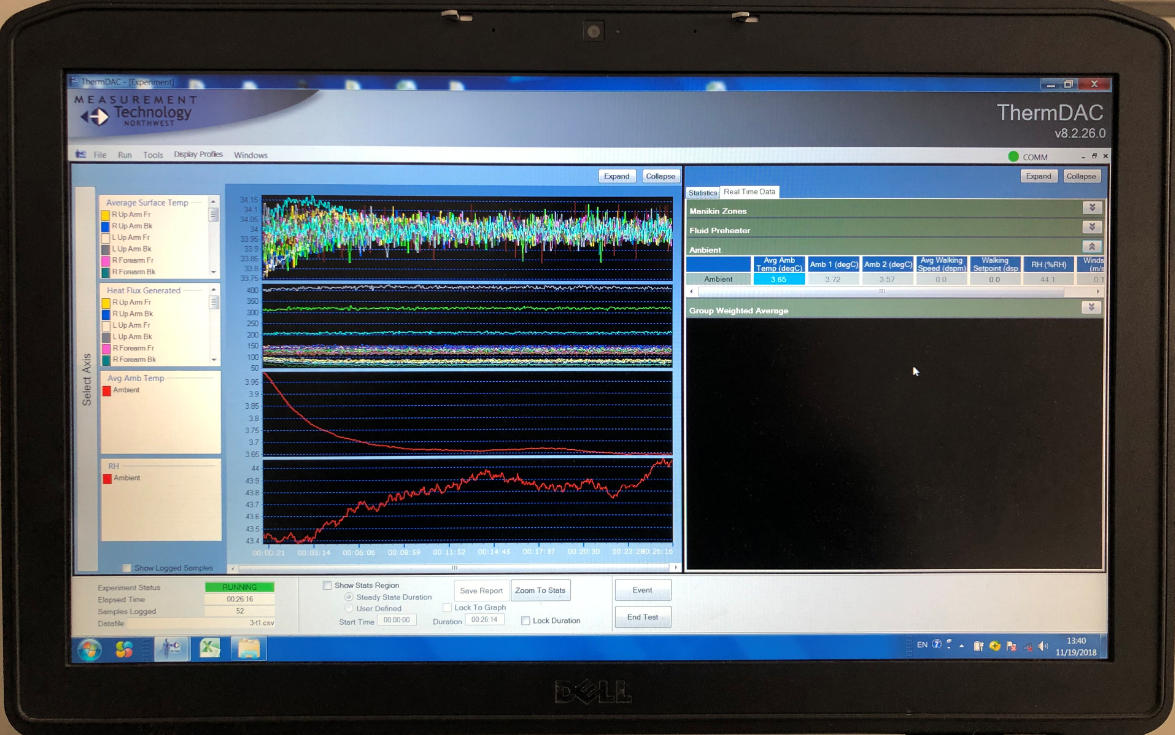 Graph of 34 mins 18 mins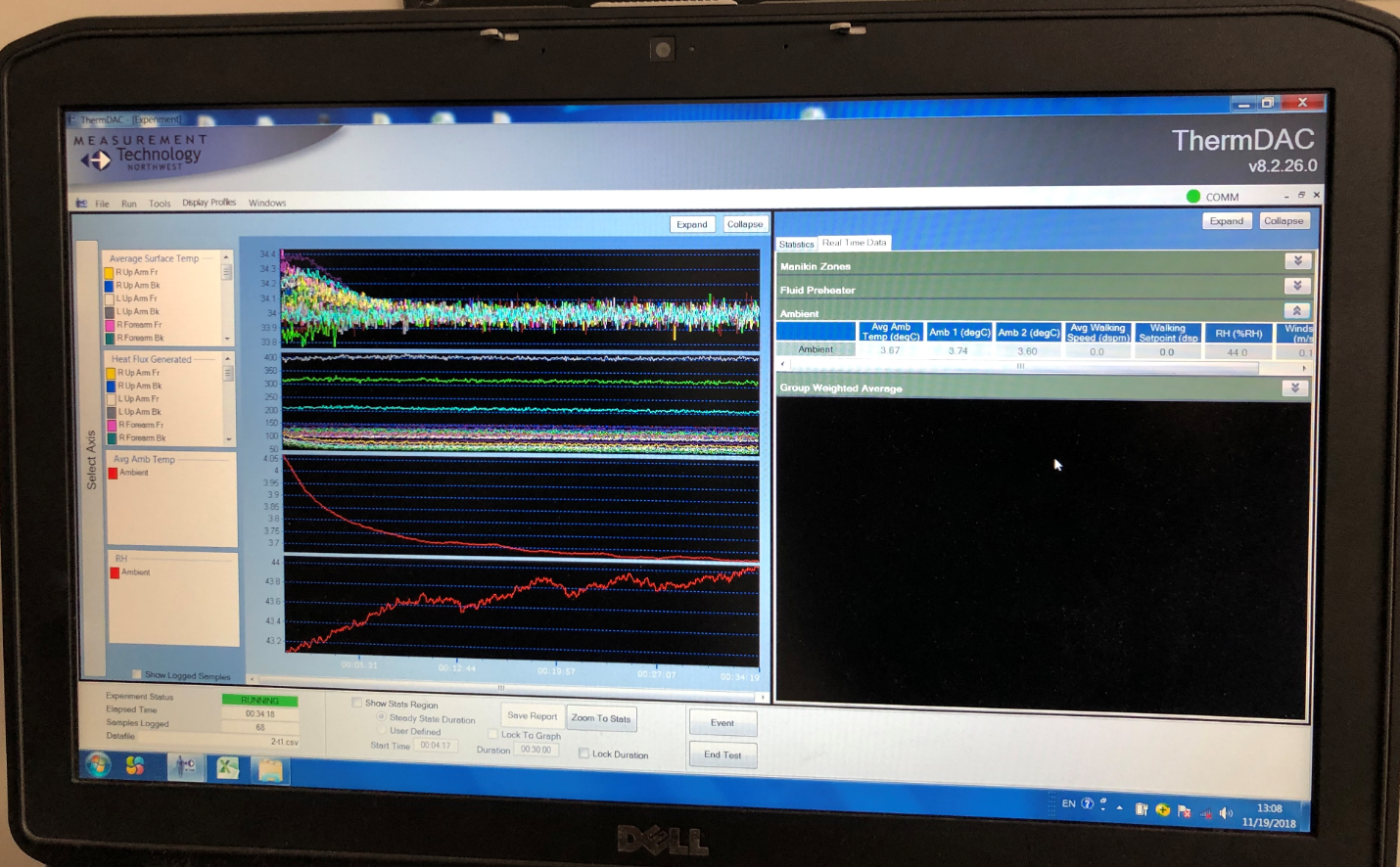 Garment test
Same style and same size outdoor jacket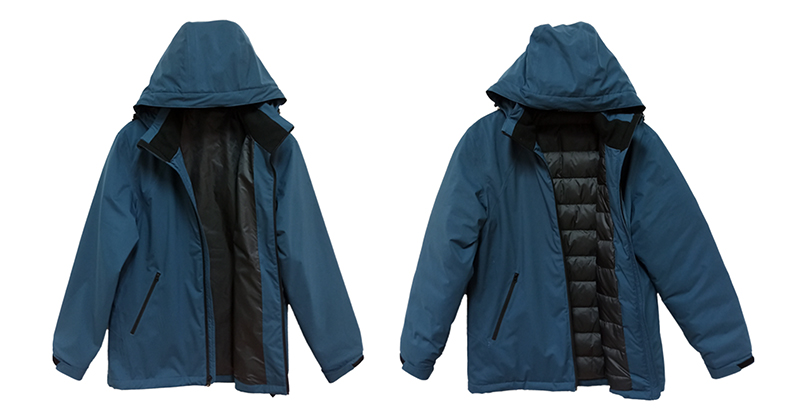 Y-warm jacket
Y-warm outdoor jacket-2 layers Y-warm are filled in between fabric and lining, total thickness is 4 mm + Cold proof trousers is made by 1 layer Y-warm.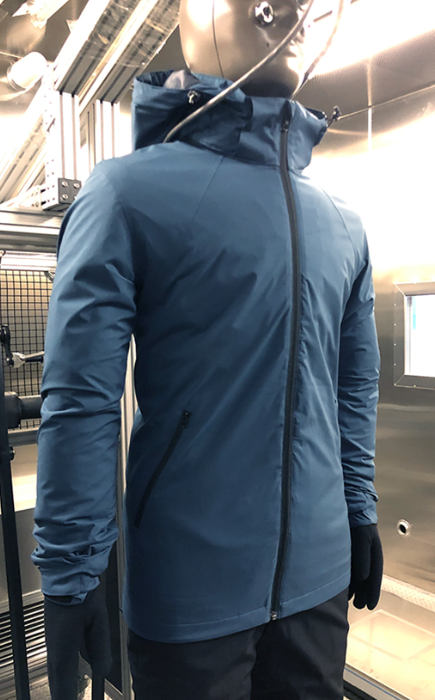 Goose down jacket
Down jacket-Goose feather weight 90 g (95% content, total thickness is 25 mm) + Cold proof trousers is made by 1 layer Y-warm.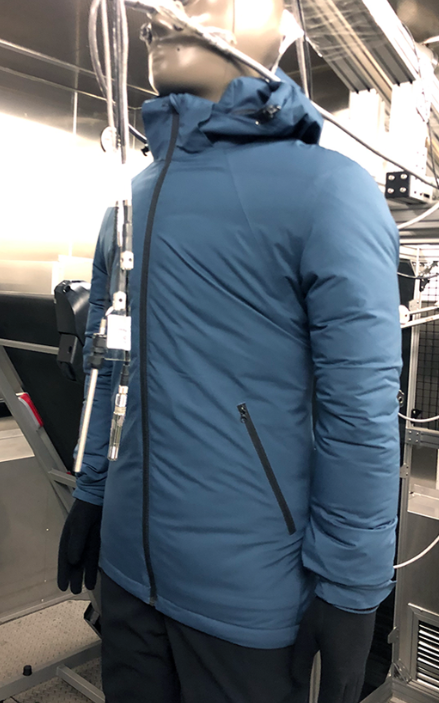 Conclusion

4 mm thickness Y-warm jacket has similar thermal insulation property as 25 mm thickness goose down jacket.