MatrixTech material is made by environmental friendly, functional polymers and fabric, it has extremely low thermal conductivity which can efficiently decrease heat conduction and energy exchange, thickness is around 0.7 mm, width is around 150 cm, soft handle, it can be used for thermal insulation in several industries and applied temperature range is from -50 to 150 centigrade. The technology has been patented both in China and internationally.

Matrix has excellent water vapor permeability which makes the clothing made by it very comfortable.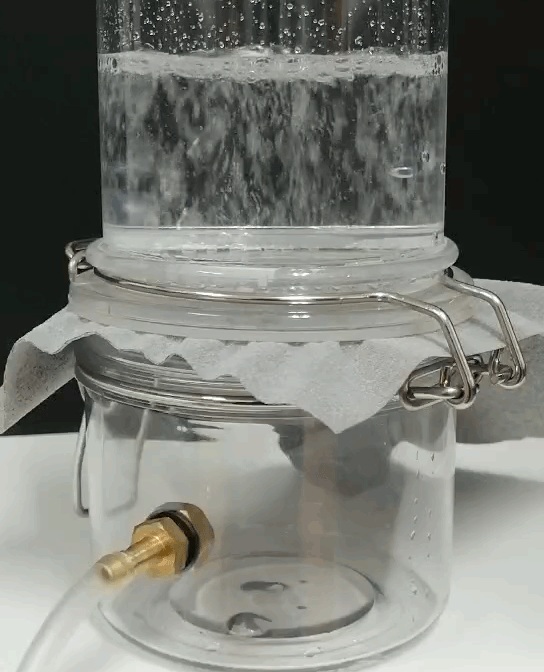 Y-warm has good moisture absorption and fast drying ability, which can easily permeate out sweat generated by human body, so the clothing made by it has better wearing experience and thermal insulation efficiency.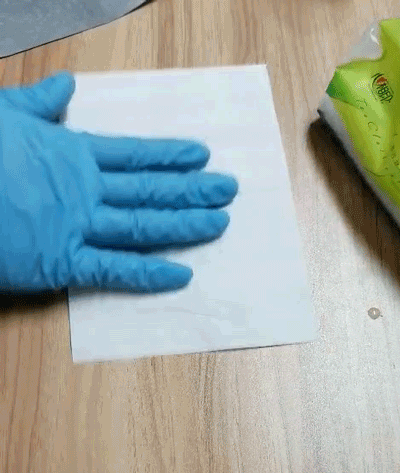 Thermal conductivity

Y-warm material's thickness is less than 1 mm, surface is not very smooth, and it has very good thermal insulation property, all these features challenge the limitation of testing instruments, so exiting equipment and methods can't give absolute value of thermal conductivity of "Y-warm" material. Below form is the thermal conductivity of Y-warm measured by different test methods.
Thermal conductivity comparison of different material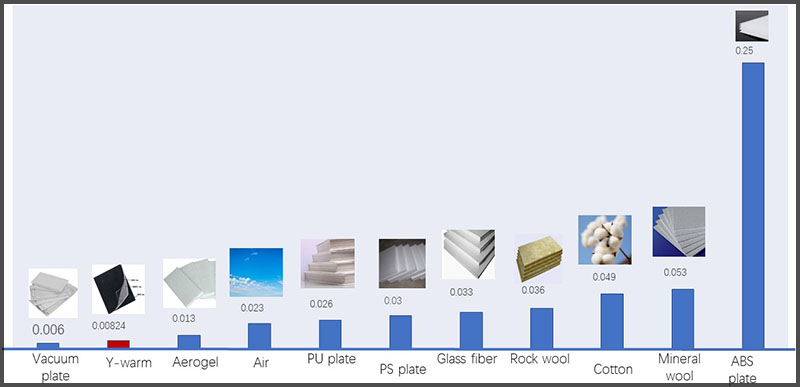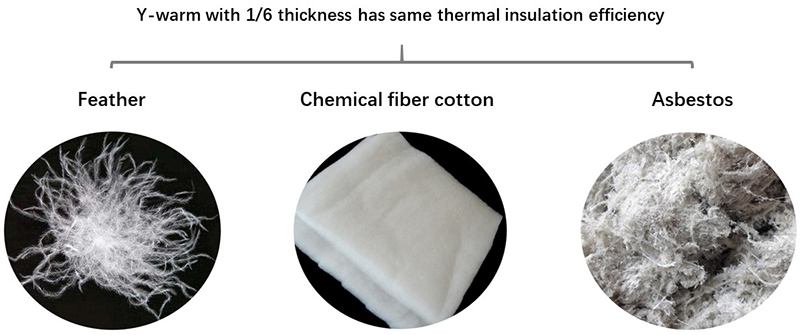 Y-warm soft handle,lower thermal conductivity and broader application field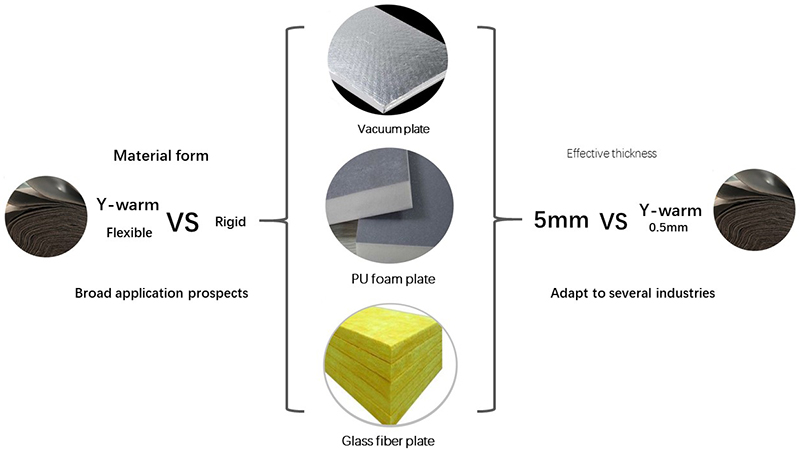 Test Report